Accentuate Your Eyes with an Eyebrow Transplant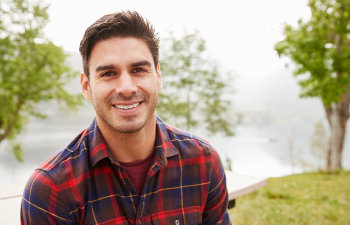 Well-formed eyebrows are an attractive feature which bring out the beauty of your eyes. Balance in shape is important with eyebrows, along with fullness. There are many factors that can impact eyebrow hair, resulting in thin or non-existent eyebrows. If you are unhappy with the fullness or shape of your eyebrows, an eyebrow transplant from Elite Hair Transplant Center may be the solution.
Genetics, aging, over plucking, injuries and illness are all factors that may impact your eyebrow hair. Once it is gone, it may never grow back to its former fullness, and some people never have the eyebrows they would prefer. An eyebrow transplant can create the shape and fullness you desire for alluring eyes and expressions.
Benefits of Eyebrow Transplant Procedure
Traditionally, thin eyebrows are enhanced with cosmetic pencils, tattoos or other temporary and unnatural-appearing procedures. It can be difficult to draw realistic eyebrows that look even and balanced. They can also be erased with moisture or contact. Tattoos can last longer, but they still are not real hair and may not look natural.
Eyebrow transplants use your own hair to create natural, lasting eyebrows. Once the follicles grow in, you will have permanent eyebrows that bring attention to your eyes and improve your overall appearance. This can balance your facial features and enhance your expressions.
No-Incision Eyebrow Transplants
At Elite Hair Transplant Center, we offer NeoGraft FUE hair transplants for eyebrows. Our NeoGraft technology eliminates the need for incisions to remove hair follicles and provides accurate transplantation to the eyebrow area. The hairs are usually harvested from the back of the head, which is non-invasive and does not cause discomfort during the procedure. Our hair transplant specialists will create the desired shape and thickness for beautiful, natural eyebrows.
The eyes are one of the most prominent facial features and are accentuated by the eyebrows. If you want thicker eyebrows or need an eyebrow replacement to bring out the beauty of your eyes, come see us at Elite Hair Transplant Center. Call our clinic in Beverly Hills, CA to schedule an eyebrow transplant consultation.