Five Benefits of NeoGraft FUE Hair Transplant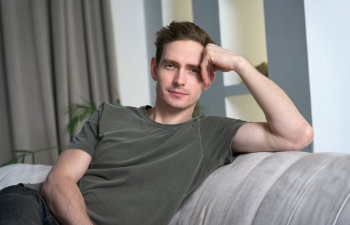 Are you considering hair transplant surgery to restore your hairline or fill in thinning areas? If so, NeoGraft FUE (Follicular Unit Extraction) might be the solution you've been searching for.
This innovative hair restoration method offers numerous advantages that set it apart from traditional techniques. At Elite Hair Transplant Center in Beverly Hills, we proudly provide NeoGraft FUE procedures to help you achieve your desired full, natural-looking hair.
However, to understand why you should choose NeoGraft FUE, it helps to know the benefits.
No incisions or stitches
NeoGraft FUE is a minimally invasive procedure that does not require any incisions or stitches. Unlike traditional hair transplant methods that leave patients with noticeable scars, NeoGraft leaves no visible marks on the scalp. This advantage means you can expect a quicker healing process and a shorter recovery time, allowing you to return to your regular activities sooner.
No linear scars on the scalp
One of the most significant advantages of NeoGraft FUE is that it eliminates the development of linear scars on the scalp. This is a game-changer for individuals who want to wear their hair short or keep it closely cropped. With NeoGraft, your donor area remains virtually scar-free, allowing you to style your hair without worrying about visible marks.
Precision placement of hair grafts
NeoGraft utilizes advanced pneumatic automation to extract and transplant individual hair grafts with remarkable precision. Your surgeon can strategically place each graft in the recipient area, ensuring a natural and aesthetically pleasing result. The precision of this technique minimizes graft damage risk and maximizes survival rate.
More comfortable recovery
The minimally invasive nature of NeoGraft FUE treatments results in a more comfortable recovery experience for patients. Since no incisions or stitches exist, discomfort and pain are significantly reduced. Most patients report minimal post-operative discomfort, which is manageable with over-the-counter pain relievers.
Ideal system for facial hair replacement
NeoGraft FUE isn't just for scalp hair restoration; it's also an ideal option for those seeking to enhance their facial features. Whether you desire a fuller beard, thicker eyebrows, or wish to fill in patchy facial hair, NeoGraft can deliver natural-looking results. This versatility makes NeoGraft an excellent choice for individuals of all genders looking to improve their facial aesthetics.
Regardless of whether you're dealing with male or female baldness that impacts the head, eyebrows, or facial hair, NeoGraft FUE can be the solution to help you regain your confidence and look your best.
If you want to learn more about the ultimate minimally invasive and most effective hair restoration procedure available, contact Elite Hair Transplant Center today. We can confirm any specific benefits that NeoGraft FUE will offer you.
Our dedicated staff can schedule your NeoGraft consultation with Dr. Chaudhry at our state-of-the-art Los Angeles, CA center. Say goodbye to hair loss concerns and hello to a more vibrant, confident you with NeoGraft FUE.