How to Stimulate Hair Growth with a Healthy Diet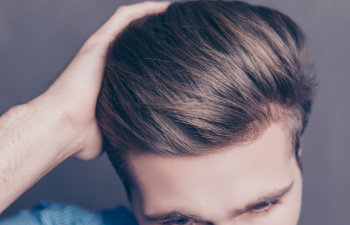 Many people desire thick, healthy hair. However, many factors influence how healthy the hair is and how quickly it grows, including age, genetics, overall health, medications, environmental exposure and diet. Some elements, like age and genetics, are out of your control, but your diet is likely one factor you can influence.
Foods That Support Hair Growth
Consuming a healthy, vitamin- and mineral-rich diet could boost hair growth. If you discover that you are losing your hair due to nutritional deficiencies, it would be wise to increase your intake of the following foods:
Eggs
Eggs include several proteins that increase collagen synthesis, enhancing hair's strength and thickness. In addition, eggs contain biotin, a vital nutrient for healthy hair development. They also have iron, which stimulates circulation, nourishes hair follicles and aids in the production of sebum, which keeps the scalp healthy and hydrated. Other critical nutrients in eggs that are beneficial for hair health are zinc, vitamin D, vitamin A and lutein. This is why eggs are often touted as one of the best hair-nourishing foods you can eat.
Green Leafy Vegetables
Green leafy vegetables are an excellent source of potassium, folate, carotene, iron and vitamins A and C. They also supply the body with keratin, which strengthens hair follicles.
Nuts and Seeds
Almonds, walnuts, flax seeds and pumpkin seeds are just a few of the many nuts and seeds that are good for your hair. They contain magnesium, phosphorus, copper, iron, zinc, selenium and a significant amount of Omega-3 fatty acids, which strengthen and moisturize hair, increasing its thickness.
Cinnamon
Cinnamon contains vitamin A, vitamin C, riboflavin and niacin, which enhances the texture and appearance of hair and promotes hair growth.
Other foods that improve hair growth and thickness include:
Vitamin C-rich fruits like lemons, grapefruits, oranges and berries
Soybeans
Carrots
Avocados
Whole Grains
If eating a healthy diet is not boosting your hair growth, Elite Hair Transplant Center offers everything from beard and eyebrow transplant procedures to female hair replacement procedures.
Achieve Fuller Hair
If you are experiencing hair loss or want to grow your hair quicker, you should consider hair replacement and restoration solutions. At Elite Hair Transplant Center, we can help you achieve fuller hair. Contact our Beverly Hills, CA clinic today to schedule a consultation.