Is Forehead Reduction Surgery Linked to Hair Restoration?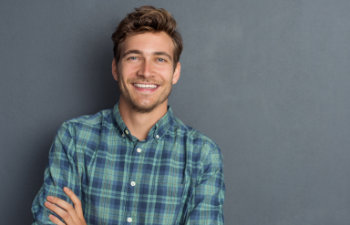 Aesthetic balance plays a pivotal role in defining the attractiveness of one's face. When it comes to facial features, we subconsciously seek symmetry. Any disproportion can draw undue attention away from more favorable aspects of your face, such as your eyes or lips.
This is where the significance of your hairline comes into play. A high hairline can make your forehead seem too prominent, ultimately affecting the overall balance of your facial features. But don't fret; there is a solution here in Beverly Hills, CA – Elite Hair Transplant Center.
Our Elite Hair Transplant Center team specializes in Forehead Reduction Surgery, a procedure that can redefine your facial aesthetics. Lowering your hairline by as little as an inch can create a more harmonious facial balance.
What is Forehead Reduction Surgery?
Forehead Reduction Surgery involves the delicate process of lowering your hairline to create a more symmetrical and aesthetically pleasing facial structure. This procedure, when performed by experienced professionals, can be transformative.
But how is Forehead Reduction Surgery linked to hair restoration? Well, we've got an innovative approach for achieving these results: Hairline Lowering with Hair Transplant.
Hairline Lowering with Hair Transplant
Instead of surgically moving your scalp forward to reduce the length of your forehead, we opt for a less invasive and equally effective solution – hair transplant surgery. This technique entails adding more hair to the front of your hairline, effectively concealing more of your forehead and giving you a shorter, more balanced brow.
At Elite Hair Transplant Center, we're fortunate to have Dr. Obaid Chaudhry, a board-certified plastic surgeon with a stellar reputation for hair transplant and cosmetic surgery. Dr. O.C. has invested in state-of-the-art technology for hair replacement, including the NeoGraft® follicular unit extraction (FUE) system.
How Does It Work?
The procedure involves carefully harvesting viable hair follicles from the back of your scalp, which are then precisely transplanted to the front. When these hair grafts grow, they create a natural-looking hairline that can be styled in numerous ways, all while reducing the prominence of your forehead. This approach offers a more gradual and natural-looking transformation compared to surgical methods.
Are You a Candidate for Forehead Reduction Surgery?
If you've longed for a lower hairline to achieve better facial balance, Elite Hair Transplant Center is here to help. We specialize in hairline lowering with hair replacement surgery, ensuring your facial aesthetics are restored to a more harmonious and balanced state.
Elite Hair Transplant Center
We understand the importance of achieving facial balance and symmetry at Elite Hair Transplant Center in Beverly Hills. Our innovative approach to Forehead Reduction Surgery and state-of-the-art hair transplant techniques can help you attain the aesthetic harmony you desire.
Dr. O.C. and our experienced team are here to guide you through this transformation. If you're considering forehead reduction surgery or hairline lowering, don't hesitate to contact us at our Los Angeles center.
Schedule a consultation with Dr. O.C. and embark on your journey toward a more balanced and attractive appearance. Your dream look is closer than you think!